Vom Haus Schutz
German Shepherd K9
Mary L Shallenberger
Pine Bush, New York 12566
(845)-283-3229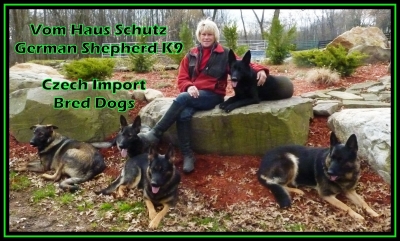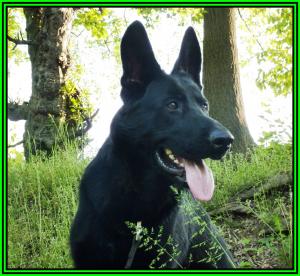 Vom Haus Schutz K9 Zuro
(Stud Dog)
(Click on photo below to make larger)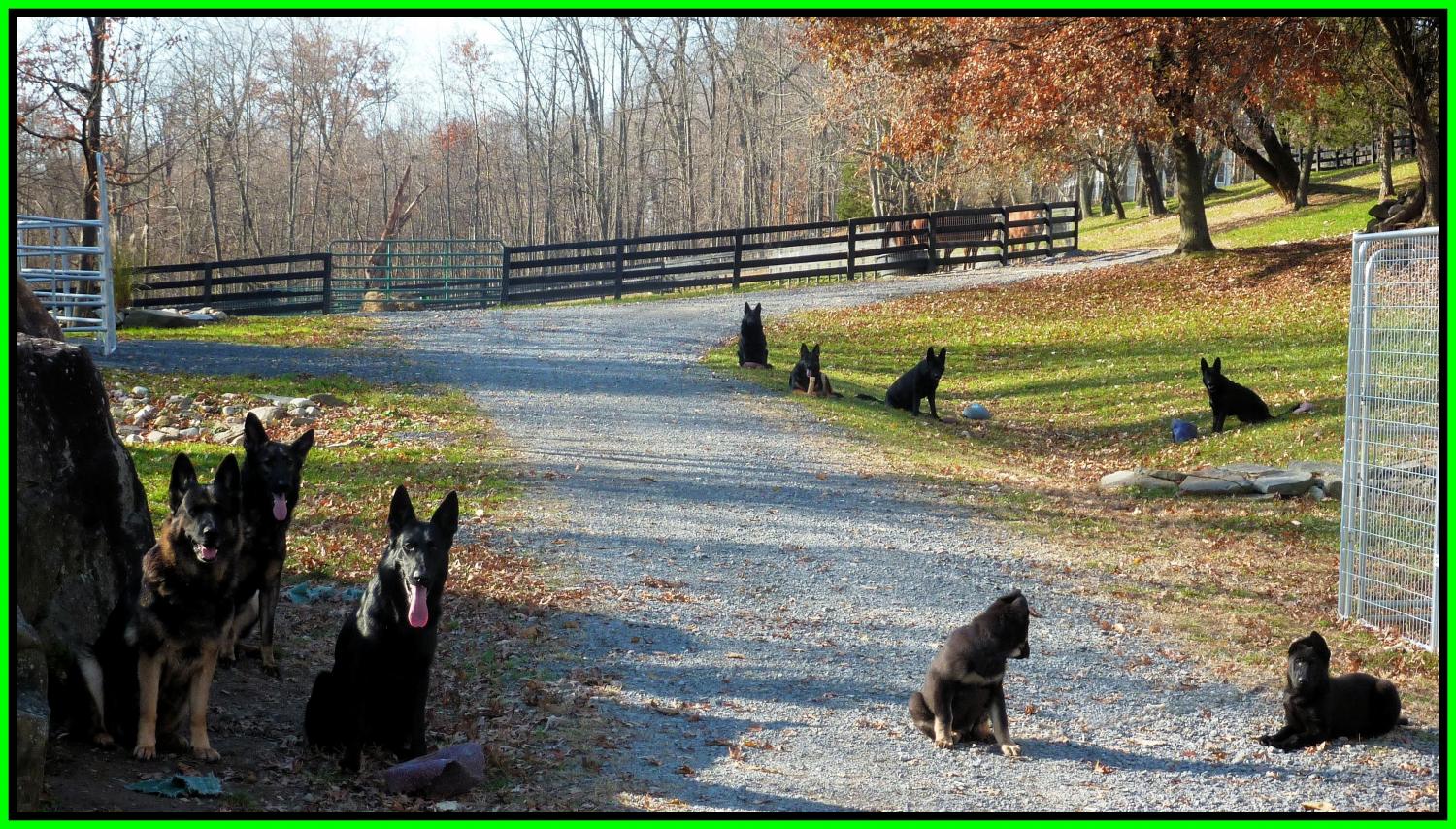 Left to Right: Kalyn, Eko, Zena, Zyka, Zarah, Zuro, Zoey, Cody, Cassidy.
My Pack of GSD's Relaxing In The Barn Yard
........ There are NO puppies available at this time .......
Our next planned litters will be at the end of 2014 into 2015
from our young females
"Zena" and "Zoey" from our new titled Stud Dog.
And "Zuro" our young Stud Dog will also be bred to our new female with titled backgrounds!



Brauhsun Kalyn Eko Zyka Zarah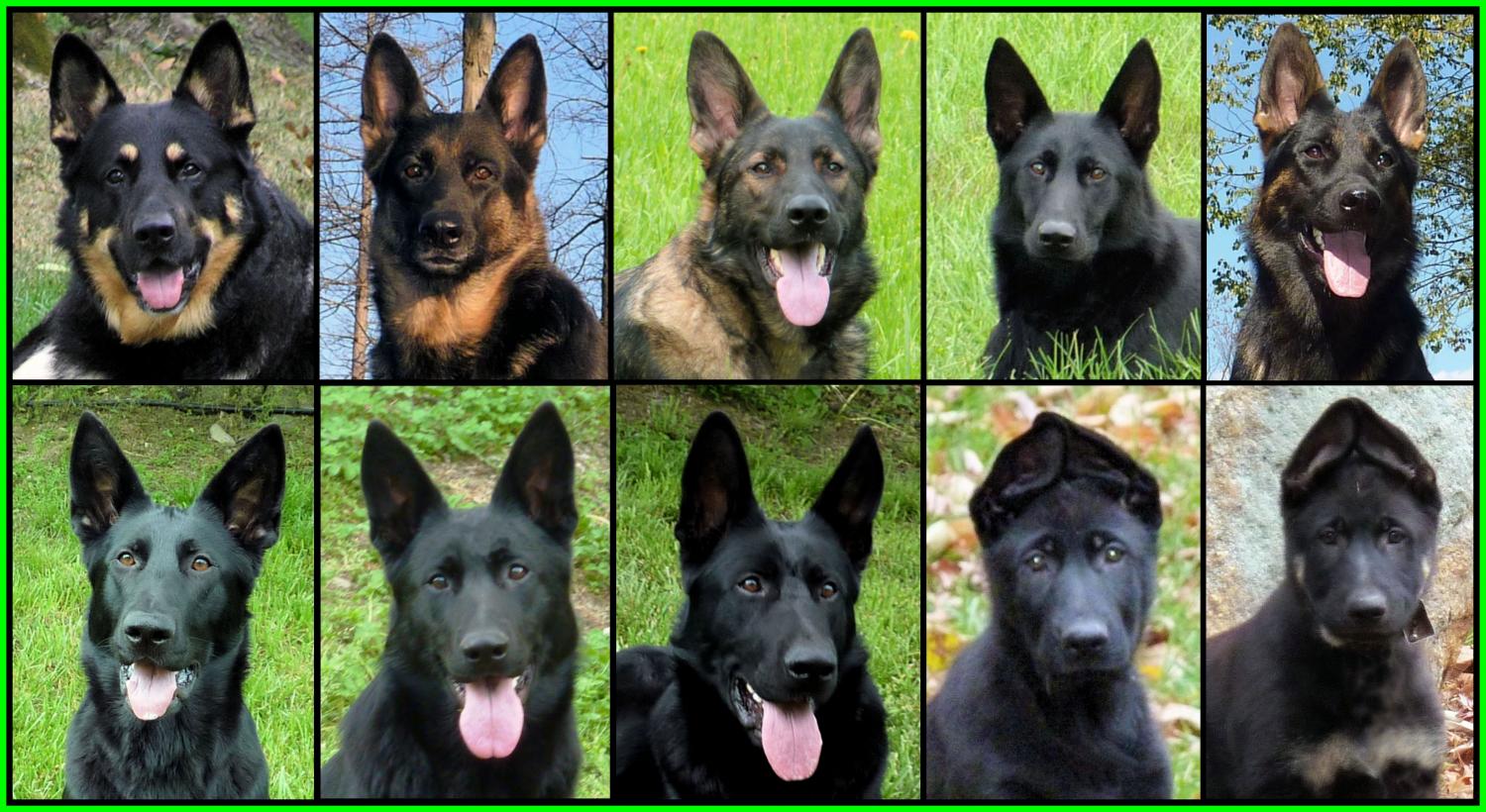 Zena Zoey Zuro Cassidy Cody
(Click on Photo above to make large)
r
Breeding Czech Import Working Line German Shepherd K9 Dogs...
We raise our puppies in our home, around our horses and people.
Our puppies develop into wonderful family pets, with great dispositions,
social behaviors, and have natural protection drives.
When properly trained, your new puppy will be loyal, your protector and your best friend.
All the puppies have balanced drives when you pick up your puppy, they aren't born with bad habits, they develop bad habits from mismanagement, so give your puppy the best training and you will enjoy a healthy and rewarding lifetime relationship with your new dog.
We Love, Breed and Raise Quality German Shepherd Dogs and Puppies.
Our dogs are properly bred to insure there are NO Genetic Defaults in our litters!
Our Litter puppies have Expanded into 10 States.........
New York, Pennsylvania, Connecticut, Minnesota, Wisconsin, Washington, Texas
New Hampshire, North Carolina and West Virginia.

(Click above to go to your PayPal sign in page)
VISITORS:
Clickmy horse Icon above
to go to my facebook page
"Honey" is just one of many of our sold puppies trained by
to assist Veterans of War.
The puppies are purchased through
YOUR Donations.
Honey is just one of our puppies on Active Duty in the military with his handler Marc.
She is just 1 1/2 yrs old in these photos, and hasbeen acceptedto serve in the military, aiding her Service Man.
Congratulations Marc and Honey for all your accomplishments!
SVV1, SO, H-3, SCHH3, IP3, PSH1, etc. the list is endless!
Our dogs pedigrees trace back to the
"Vom Haus Schutz K9 Zena" "Vom Haus Schutz K9 Zoey"
(Above is Zena at 14 Months Old) (Above is Zoey at 12 Months Old)
Zena and Zoey will be bred in 2015, They are Not For Sale
If you are looking for top quality lines, balanced dispositions, solid temperments, strong bodies, superior working drives and great looks,
then give us a call for upcoming or available litters.